Big Boss 10 Rohan gets rude -
Big Boss 10 Rohan gets rude - When the task is about survival, violence is one of the many means contestants will employ.
But when Swami Om is involved, observes Divya Nair, violence seems to be the only obvious way out.
Highlights
Rohan and Manveer fight for the captaincy.
Swami Om disrupts the task, gets attacked.
Rohan takes off microphone locks himself in the bathroom.
What's garam
Captaincy task gets ugly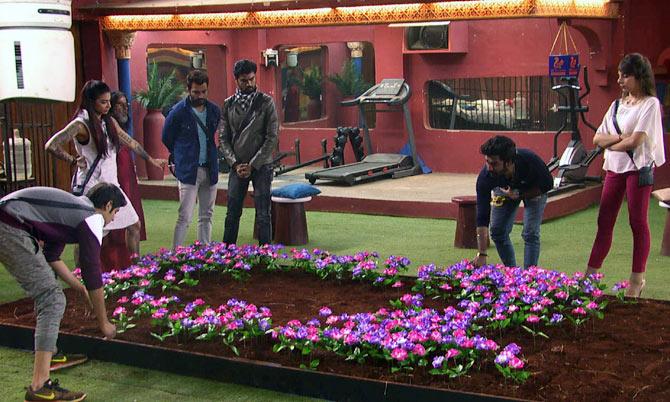 In the captaincy task, both Manveer and Rohan have to plant plastic roses in the flower bed.
In the two hour duration, both could either plant or destroy the other's roses.
At the end of the task whoever had the highest roses would win the task.
Sanchaalak Bani sets the rules and warns Swami Om from getting any close to the flower bed.
But troublemaker Baba plucks some of Rohan's flowers, disrupting the task.
Although Gaurav and Manu intervene and try to keep him under control, Rohan loses his temper and pushes Swami Om.
The bluffmaster reveals that he cannot hear with his right ear and cries for medical help.
After the counting is done, Manveer has more roses and becomes the new captain of the house.
Bigg Boss nominates Rohan for the entire season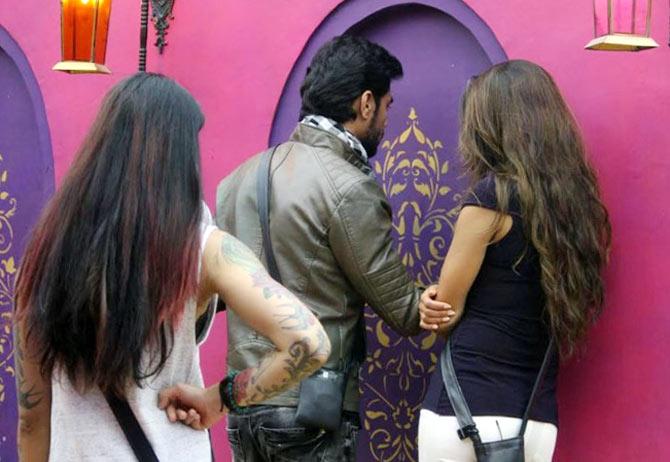 After the task, Bigg Boss condemns Rohan's violent conduct and nominates him for the entire season.
In the past, Rohan has been banned from becoming captain because of his irresponsible behaviour.
This time, the actor was in no mood to follow Bigg Boss' instructions. He felt the decision was unfair and locked himself in the bathroom.
He took off his microphone and suggested that he'd like to consult a legal expert and meet his father because he was unhappy with the decision and the allegation that his behaviour was violent and unacceptable.
Manveer celebrates his captaincy
Manveer was over the moon and thanked his buddies Manu, Mona and Nitibha for supporting him in the task.
If it hadn't been for Swami Om and Rohan's outburst, it would have been interesting to see how Manveer handled his role as a leader.
Alas! One can only see more trouble brewing in the house.
What's thanda
Rohan's non-co-operative behaviour
It is understandable that Rohan is upset, but there are other ways to express his dissent.
Rohan, you attacked Swami Om after Gaurav and Manu calmed him. The timing was all wrong. You need to be more mature and deal with this in a positive manner.